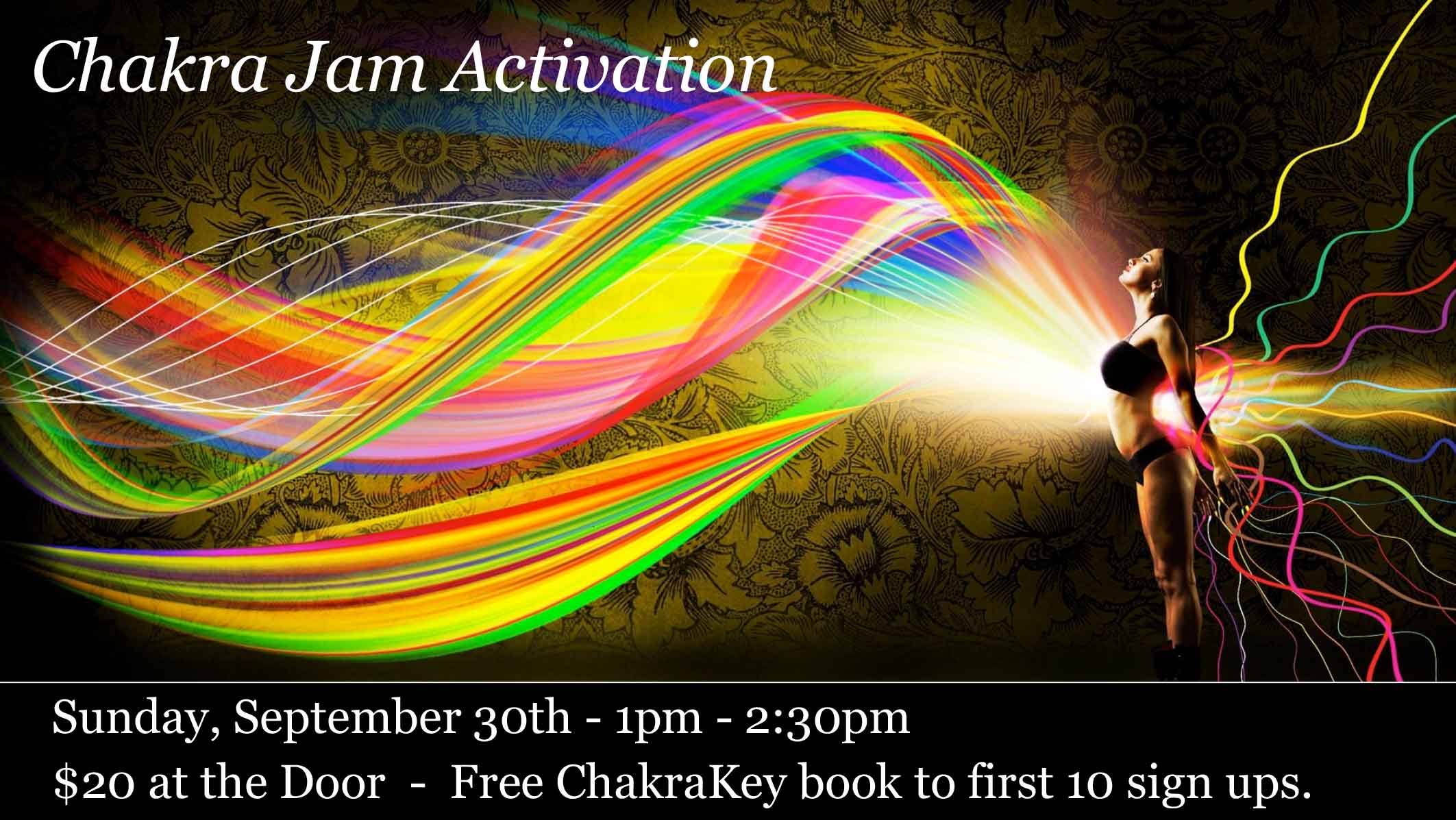 You're invited!
Come dance, experience a music-based light show that will magnify the intensity of each of your chakras and guide you into heightened state of awareness of each of your chakras.
Join Rick Ireton on an inner journey into each of your sacred chakra centers using music, frequency, color light, movement, and the sound of your own voice.  Master your Mechanism through a greater understanding of your inner programming and natural drives.
Discover how your lower three chakras work in harmony with your upper three chakras to produce "music of the heart." This fun and inter-active workshop will provide you with new tools for mastering life though a greater understanding who you are as a human spiritual being.
Chakra Jam reconnects us to our true nature and to the spirit of all living things. In a field of loving kindness, we gather to love, to worship and to discover our true purpose: to live our Legacy of one loving humanity. Join our community of conscious creators and change makers, as we uncover the key to our innate inner wisdom.
If you are searching for happiness, joy and love, it's easier to find when you know where to look. Discover the secrets to your own inner personal light.